Join us for Sunday Study & Worship
:
• 9:15 AM – Sunday School (PK-8th grade)
• 10 AM – Worship
• Every Wed at 7 PM – Students Connection Point Worship Service (Youth of all ages)
•Winter Jam this Sunday 3/5 @5pm: Meet at the church at 3pm to carpool to the Landers Center in Southhaven, MS. Cost for chaperones is $15 at the door, no ticket required. Members of our youth group are free.
• Pizza Night next Wed, 3/8 after SCP
GraceGroups: Are you looking for a way to grow deeper in your walk with God? Consider joining one of our small groups today. For more info, contact church office at pastor@gpcmunford.org
:
Join us for our Women of the Word (WOW) Bible Study on the 1st and 3rd Tues of each month, in the banquet room
:
EasterFest 2023: Free Food. Egg Hunt. Special Music.
Holy Week Special Services: Please join us in celebrating Easter by worshiping with us at one of our special services.
• Palm Sunday, April 2nd 10:00 AM
• Good Friday, April 7th 6:00 PM
• Easter Sunday, April 9th 10:00 AM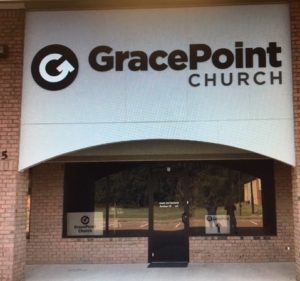 Our worship & ministry location is at 245 Commercial Drive in Atoka, TN
(turn at 51 Pawn Shop on Highway 51 , near the end, on the right).