Join us for Sunday Study & Worship
:
• 9:15 AM – Sunday School (PK-8th grade)
• 10 AM – Worship
Service
• 3 PM – Small Groups meet in Atoka & Munford (once a month)
• Every Wed at 7 PM – Students Connection Point Worship Service (Youth of all ages)
• Pizza Night – first Wed of each month, next one is 6/7 after SCP
• Games/Movie night – whenever there is a 5th Wed of the month, next one is 8/31
GraceGroups: Are you looking for a way to grow deeper in your walk with God? Consider joining one of our small groups today. For more info, contact church office at pastor@gpcmunford.org
:
Join us for our Women of the Word (WOW) Bible Study on the 1st and 3rd Tues of each month, in the banquet room
:
He-Brews Breakfast Ministry: Free Hot Breakfast and Fellowship for everyone before the service.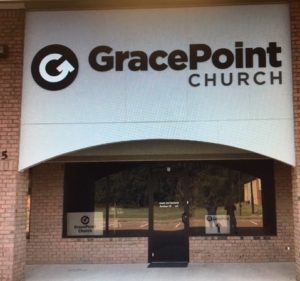 Our worship & ministry location is at 245 Commercial Drive in Atoka, TN
(turn at 51 Pawn Shop on Highway 51 , near the end, on the right).
Get to Know GracePoint
At GracePoint, our purpose is to: Reach UP. Reach IN. Reach OUT.
GracePoint Church is about reaching up to God with authentic worship, reaching in and caring for the family of faith and reaching out to those who are far from God and at the crossroads of life.

We invite you to learn more about:
Getting involved at GracePoint: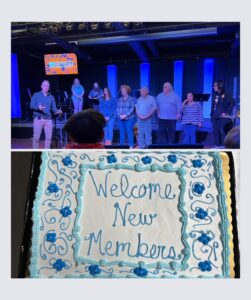 In addition to our weekly worship and faith education opportunities, GracePoint hosts a variety of ministry programs to explore, build and strengthen faith–beyond the Sunday experience. Our ongoing ministry programs include:
GracePoint also encourages involvement in our growing Worship Ministry Team. This includes helping with worship elements such as:
— Praise Team (music or vocals)
— Sunday School Teachers & Nursery Volunteers
WORSHIPING TOGETHER EACH SUNDAY…
Please
join us for worship each Sunday at 10 AM at our Atoka campus
(245 Commercial Drive)
,
on
Facebook
and on
YouTube.
Student ministry groups meet each Wednesday at 7 PM (on campus) for activities and encouragement for students and youth of all ages.
Worship & Ministry Location: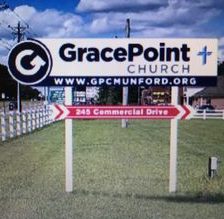 245 Commercial Drive / Atoka TN 38004
— Sunday School and Adult Fellowship – 9:15 AM
Monday-Thursday, 10:00 AM-2:00 PM